RSVP Today! RDA Systems' 2022 Pirates' House Happy Hour
Wednesday, May 4, 2022

RSVP Today RDA Systems' Pirate's House Happy Hour
Wednesday May 4, 2022
Let's Kick this Conference off Right!!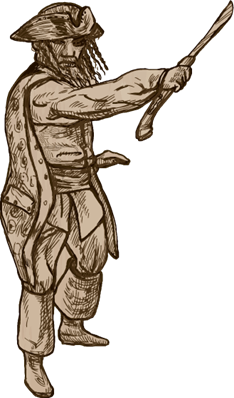 Good Day Maties!!
We are excited to invite you to take off your hat, put up your feet and join us for Happy Hour at The Pirates House – a mere 5 minute walk from the Marriot Savannah Riverfront Hotel as the parrot flies!
We hope you will join us and your fellow GAINS conference colleagues and friends at one of the most historic spots in Georgia for an evening of friends, food and fun.
When: May 4th, 2022
Where:
The Pirates House
20 E. Broad Street
Savannah, GA 31401
⇉ Directions
Start Time: 5:00pm
End time: 6:30pm
Enjoy cocktails / beer / wine / small plates – provided by RDA Systems.
There are limited spots so please click the link below to RSVP and we will see you there, me Hearties!
~Captain Riley Davis
RDA Systems - Your Trusted Partner in Secure Cloud ERP Systems.
RDA Systems, Inc. is a successful multi-generational software and consulting company that specifically caters to small schools, towns, and counties. Our US-based team focuses on quality, modern and secure cloud-based software, and excellent customer service.
Contact us for a complimentary demonstration of our work and how cloud technology can work for your organization.
PHONE/FAX
Telephone (Local): 770-479-7933
Telephone (Toll Free): 800-338-4984
MAILING ADDRESS
PO Box 190
Canton, Georgia 30169
TRAINING FACILITY
441 E Main Street
Canton, Georgia 30114