Affordable Fund Accounting Software for Small Local Governments and K12 School Districts
Acclaimed Financial, Procurement, Workforce, and Revenue Management Municipal Software
RDA School District Suite
Educated choice for Financial, Procurement, and Workforce Management for K12 School Districts
This is what affordable fund accounting software from RDA Systems looks like...
Acclaimed Financial, Procurement, Workforce, and Revenue Management Municipal Software

RDA School District Suite
Educated choice for Financial, Procurement, and Workforce Management for K12 School Districts

Over The Last 6 Months, Our Average
Response Time Has Been
The heart of RDA Systems Software is decades of extensive experience with automating, implementing, instructing, and confidently supporting the fundamentals of Fund Accounting for small Local Governments and K12 School Districts.
" The ASR module worked beautifully. The formatting was exactly as the Department of Education requested. I especially liked the fact that each time I made any kind of change, the data was live and did not have to be saved in a file and uploaded to another program. Kyle was wonderful and so very patient with all involved with putting the report together. "
The RDA Concierge or personal care approach to Support and Service is why our client satisfaction score consistently exceeds a 9.5! Our knowledgeable client support and success team routinely delivers fast response and resolution times.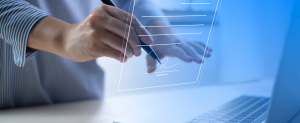 In today's fast-paced digital world, government organizations are facing increasing pressure to streamline their processes and become more responsive to the needs of their constituents.
Read More...