It is not just about software and technology . . . it is about the care you receive
With our online helpdesk technology, Freshdesk, we can:
· Streamline and manage all our client conversations in one place
· Enables our clients to leverage our advanced Knowledge Base
· Automate follow-ups, escalations, and time or event tasks
· Collaborate with other teams to resolve issues faster
· Engage in client conversations – anytime, anywhere
· Automate your repetitive work and save time
· and much more…
RDA offers Concierge Level Support, which is our Personal Care approach of providing client support and why our client satisfaction score consistently exceeds 9.5!
Our knowledgeable and caring client support team routinely delivers fast response and resolution times.
Just like you, we invest in the best technology to enhance the quality of RDA Concierge Support․
Learn more about how RDA Systems
Concierge Support can work for your team.
Acclaimed Financial, Procurement, Workforce, and Revenue Management Municipal Software

RDA School District Suite
Educated choice for Financial, Procurement, and Workforce Management for K12 School Districts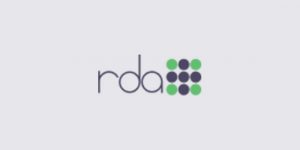 We're hearing good news is in the works for several of our client locations. Bonus payrolls can be an exciting and well deserved treat for your employees but a lot
Read More...