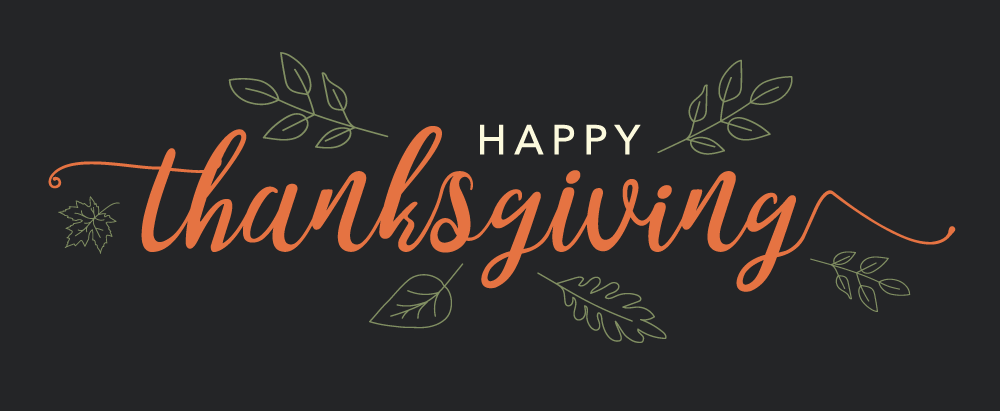 Most people, including us, are thankful for our families, health, and our jobs.  Being thankful doesn't necessarily mean you have to go through the motions. It's actually quite the opposite. Appreciation for the little things, the day to day things, and the unseen is a wonderful attribute. From finally getting to make your house into a home to getting the engine to start on the car you've been tinkering with, from discovering a love of cooking for and with your family, to spending more time outdoors, we should all have something to be grateful for, even in a year of such uncertainty and change.
While this has been an interesting year, to say the least, our RDA family would like to share with you some of the more interesting things we have to be thankful for.
————
"While we have always been an outdoors family, this year we have taken it to the next level.  Lots of camping in the mountains and our kids have really enjoyed mountain biking.  This led my son to race on the high school team and took a state championship in his freshman year.  Seeing her older brother, my daughter has taken up mountain biking as well."
Chad Stultz
—
"As a family that really loves going out to eat, it was difficult to not be able to visit our favorite restaurants at the beginning of 2020. While it was an adjustment at first, we are all very thankful that we have discovered a love for cooking at home! We really enjoy recreating our favorite restaurant meals and coming up with new ones. The kids love to help us cook, so it has been a great bonding experience for the entire family."
Kyle Sansing
—
"I enjoyed watching my kids take on new adventures in 2020. My oldest daughter played her first year of high school varsity softball. Her team made it all the way to a 3rd place finish in State.  And on a spur of the moment beach trip during the quarantine period, I sat in the sand and watched my younger daughter spend the entire weekend learning to skimboard in the ocean."
Mimi English
—
"During quarantine and being in the house 24/7, we realized just how much we had not decorated yet. We built this house two years ago and have just started to make it a home. We did a lot to the backyard to create our own little oasis. Loving now just being in the house because we've made it exactly what we've wanted."
Donnica Carter
—
"Our family has done more outdoor activities than ever this year, such as an airshow, the Petit LeMans road race, and kayaking/paddle-boarding. It has been very wholesome for our family."
Josh Salinas
—
"2020 was an empty-nesting year for Mimi Davis and me.  I think the time at home working on projects, cooking and otherwise slowing down drew us ever closer together.  I also made progress on restoring the Healey – getting the engine to start!"
Dave Davis
—
"We are thankful our youngest was able to start school this year. She started Pre-school, and loves to tell me about her new friendships and her writing skills have grown so much! We are thankful our oldest could go back to school and see her friends again. She has really developed in her reading and math! We are so proud of both of them!"
Danica Schaefer
—
Do not be anxious about anything, but in every situation, by prayer and petition, with thanksgiving, present your requests to God. And the peace of God, which transcends all understanding, will guard your hearts and your minds in Christ Jesus.