RDA will be closed Monday, July 3rd, and Tuesday, July 4th, in celebration of Independence Day. We will resume normal business hours Wednesday, July 5th. We wish everyone a safe and happy Fourth of July Holiday!
4TH OF JULY FUN FACTS
Independence Day marks the Colonies' adoption of the Declaration of Independence on July 4, 1776. This day, the 13 colonies declared independence from Great Britain and its king. We thought it would be appropriate to share some fun facts about this historic day. We are already familiar with the fireworks, parades, barbecue, and festivities like picnics, fairs, concerts, and parties that take place on this day, but there are some things many people don't know about the Fourth.
1. Thomas Jefferson wrote most of the Declaration of Independence on a "laptop," a small flat writing platform that fit on the writer's lap.
2. Hardly anyone actually signed the Declaration of Independence on July 4, 1776. Most did so nearly a month later on August 2, 1776. One who did sign on July 4th was John Hancock, hence the expression "put your John Hancock on this…" to refer to someone's signing a document.
3. While only one US president, Calvin Coolidge, was born on July 4th, several died on the Fourth of July: John Adams, Thomas Jefferson, and James Monroe.
4. The average age of the signers of the Declaration of Independence was 45 years old, with Thomas Lynch, Jr. of South Carolina being the youngest at 27 years old and Ben Franklin of Pennsylvania being the oldest at 70 years old.
5. The original American flag had 13 stars in a circle, to symbolize the "equality" of the thirteen original colonies.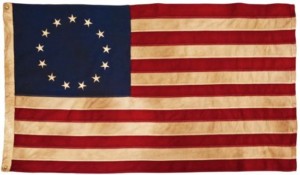 6. On July 4th, the Liberty Bell in Philadelphia is tapped thirteen times in honor of the original thirteen colonies. The theory is -the last big crack happened on Washington's Birthday. The Liberty Bell cracked up, literally, in February 1846, when it was rung on the holiday and then stopped ringing because of damage from a major crack.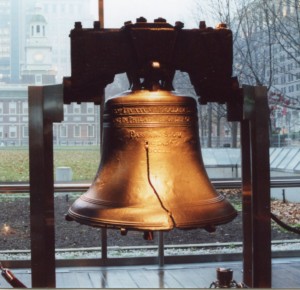 Galatians 5:13-14 (ESV)
13 For you were called to freedom, brothers. Only do not use your freedom as an opportunity for the flesh, but through love serve one another. 14 For the whole law is fulfilled in one word: "You shall love your neighbor as yourself."