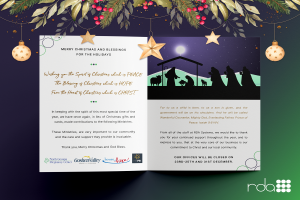 From all of the staff at RDA Systems, we wish you, your families and our community a joyous and blessed Christmas season.
In keeping with the spirit of this most special time of the year, we have once again, in lieu of Christmas gifts and cards, made contributions to the following Ministries.
These Ministries are very important to our community and the care and support they provide is invaluable.
Thank you, Merry Christmas and God Bless.