School District ERP System
RDA has created the School District ERP System, an integral online solution to make the administration of small school districts easier by offering a single place where administrators and employees access all their Financial, Procurement, and Workforce Management needs. It is effective and inexpensive.
Along with its powerful built- in workflows and flexible reporting, this innovative and compliant (GAAP, GASB) Suite also provides employees instant and secured access to the critical information that they require. We believe that administrators and employees should have easy access to the kind of information that matters to them the most.
The Financial Management subsystem features convenient fund accounting, bank reconciliation, fixed asset, accounting, and budget management capabilities.
With the Procurement Management subsystem, administrators can easily generate purchase orders and PO requisitions. The Workforce Management subsystem gives your employees full control over their work experience by providing them with instant access to the HR and payroll-related information they need. Here, they have 24-hour access to update their personal HR/PY data information, they can view and download their W2s and pay stubs, log their time card in a streamlined fashion, and create requests for personal, sick, or vacation leave.
This subsystem also includes Substitute Management, Employee Absentee, and Position Tracking modules. School Administrators will especially love this portal because they can manage leave requests and time card collections directly from here.
· Authorized staff members can work 24/7 from anywhere.
· By streamlining the workflow, it reduces redundant tasks.
· Access to instant updates of the information pertaining to the administration and their employees.
· Focus on more mission-critical tasks.
· Improved communication between employees, supervisors and administrators.
· Removal of manual data entry off HR and Payroll's plate, which significantly reduces operational costs by 80%.
· Access to regular updates and enhancements with ease. You'll end up accomplishing more in less time.
· Ensures that all the employees´ information is accurate at all times.
· All the employees´ HR and Payroll needs can be resolved electronically without paper involved.
· Improves employee satisfaction thanks to the portal´s transparent access and around the clock availability.
· Employees will feel more in control with ease of access to their employee data.
We don´t hesitate to share the latest trends in the software technology industry with our customers, especially in a world that is changing rapidly.
We know what your School District needs due to having worked for more than 30 years helping schools to manage and maintain their finances. Even more, RDA played a key role in developing and establishing Best Practice Standards in Fund Accounting for School Districts that are still in practice in half of the United States.
We'll be there by your side every step of the way (for example helping with your next RDA Annual School Report Module). We'll always present you with the best solutions in a timely manner.
Learn more about how RDA Systems
Concierge Support can work for your team.
The RDA Concierge or personal care approach to Support and Service is why our client satisfaction score consistently exceeds a 9.5! Our knowledgeable client support and success team routinely delivers fast response and resolution times.
RDA Systems. Inc. is a successful multi-generational software and consulting company that specifically caters to small schools, towns, and counties. Our US based team focuses on quality, modern and secure cloud-based software, and excellent customer service.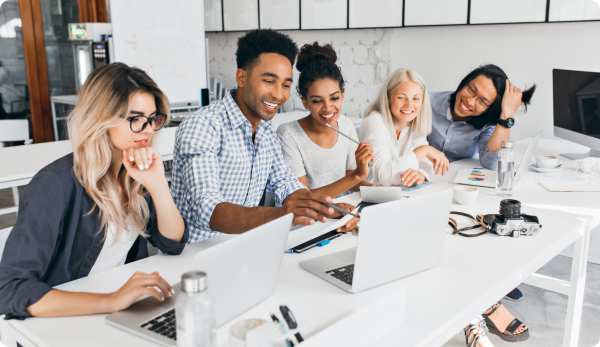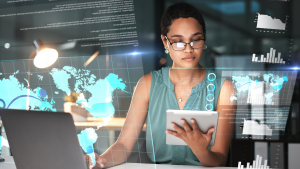 In today's fast-paced world, managing the myriad of components within a modern organization is both time-consuming and prone to error, especially with the vast amount of data involved. Enterprise Resource
Read More...